I made this for my latest swap partner! She likes black and red and collects rocks, gems, and spheres of all types and sizes. The box hold together with magnets on the inside- the strongest i could find!
I am so happy about how this came out! My sister even asked for one of her own!!
Top and front view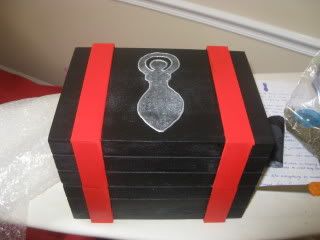 Top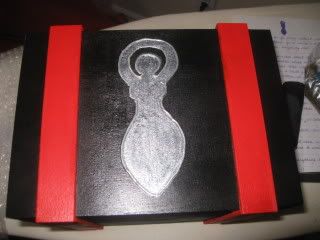 (This photo is from my partner, it sits flat when you open it which was a big thing to her)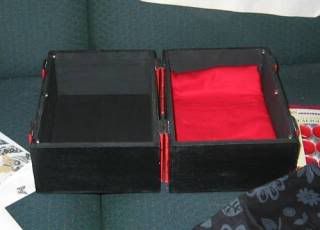 enjoy!
Blessings,
Tina